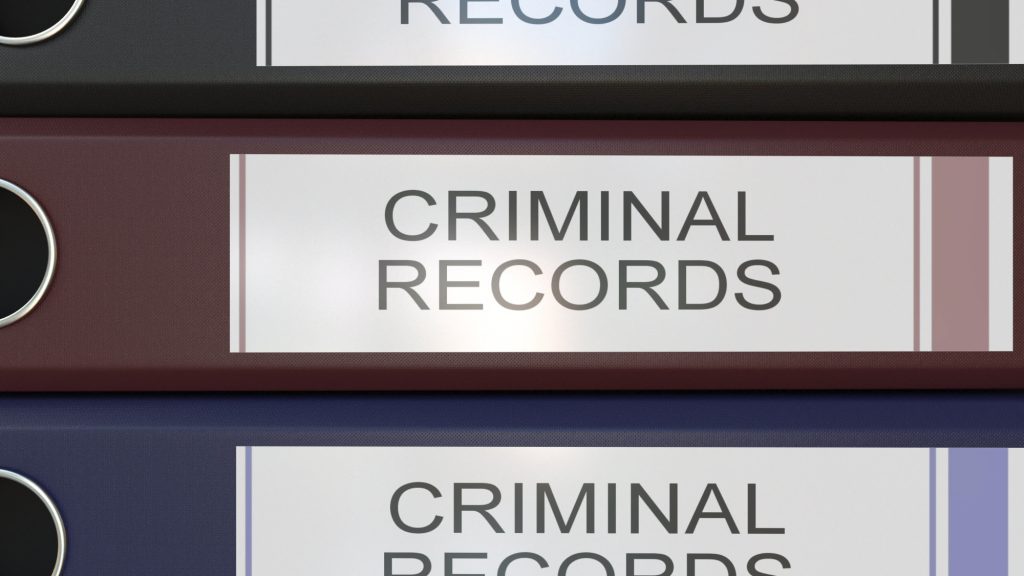 Have you recently found yourself in a situation where your arrest record came back to haunt you? A criminal record can cause problems in all areas of life, whether you are applying for jobs, scholarships, or trying to rent space.
Your record also affects your ability to have a trial, accept bail, or have a clean record expunged if things go awry. How did this happen, and what can you expect?
Keep reading to learn what your records represent and what you can do about it.
Identify the Law Enforcement Agency That Made the Arrest
In order to understand your arrest charges, you must first identify the law enforcement agency that made the arrest. You can do this by looking at the arrest papers and noting the arresting officer's name or identifying marks of the police department.
You can find a list of available agencies on the website of the local police department or by conducting an internet search. If you were arrested by a state or local law enforcement agency, then they may request a criminal background check. The criminal background check will provide more information regarding the arrested law enforcement agency.
If the arrest was through a federal agency, an agency-specific form may be filled out and sent to the Federal Bureau of Investigation or to the appropriate courthouse. By identifying the law enforcement agency that made the arrest, you can gain better insight into your criminal history and better understand your arrest record.
Request a Copy of Your Arrest Record
It is important to request a copy of your criminal record from the state law enforcement agency in which the incident occurred. This document will include information such as the date and time of your arrest, the names of individuals involved, and the misdemeanor charges filed. Here are some things to keep in mind about arrest records:
Not All Arrests Are Reported to the National Criminal Database
Understanding arrest charges can be a difficult process. It is important to note that not all arrests are reported to the National Criminal Database. This means that individuals should review their local court search documents or ask the law enforcement officer involved in the arrest record is not available.
Other details such as arrest photos, witness testimonies, and evidence may be listed in some cases. Understanding all the possible components of a criminal record is essential for individuals to properly review and analyze their own records.
Information on Your Arrest Record May Not Be Accurate
Sometimes mistakes are made in the reporting process, or other incorrect information is added. It is important that you review your arrest record and make sure it is correct. If you notice any mistakes, you should contact the proper authorities and have them correct them.
Many states have laws that allow people to challenge the accuracy of their arrest records. If this is the case, you should consider taking advantage of those laws so that you can correct any inaccuracies.
The information on your arrest record can be used by potential employers, schools, and other organizations, so you want to make sure it is as accurate as possible.
Laws Regarding Arrest Records Vary from State to State
Understanding your arrest record is important. Depending on the state in which you live, the laws regarding your arrest record can vary. Many states will have different rules and regulations in regard to what will show up on it and how long it can stay on your file.
It is important to research the laws specific to the state where you live to ensure you understand the specific rights and regulations such as the Governer Newsom New Law. You may want to contact a lawyer if you have any questions or concerns in regard to your arrest record.
It is also critical to understand the potential criminal penalties associated with the arrest or any other legal cases, as well as your rights as a defendant. Contact the relevant authorities if you believe that any information on your criminal record is inaccurate or incorrect.
Understanding your arrest record will help you better prepare to defend yourself if a criminal case is brought against you. It will help you be aware of any potential consequences that may follow.
Review Your Arrest Record Carefully
If mistakes are present, it is essential to review your arrest record carefully to ensure accuracy. Carefully review each part of your record, checking all information that is listed. The record will typically include the following information:
Your name, date of birth, and other identifying information
date and time of the arrest
location of the arrest
name of the law enforcement agency
charge(s)
disposition of the case
Make sure that any fines or fees associated with the arrest are accurate. Check that any court appearances previously listed are accurate. Keep an eye out for any discrepancies or mistakes so you can address them immediately.
It is also important to understand any pending court action related to your criminal so you can prepare for court proceedings. Reviewing your arrest record carefully is the best way to make sure that your information is accurate.
Learn All About Your Arrest Record Today
Your arrest record may be a difficult and daunting experience to face. Understanding your arrest record and its impact on your legal rights and the criminal justice system is essential.
To further understand your criminal, consider consulting with an experienced attorney. Taking the time to research and examine your arrest record can ensure that your legal rights are respected and your future is protected.
Did you find this article helpful? Check out the rest of our blogs!