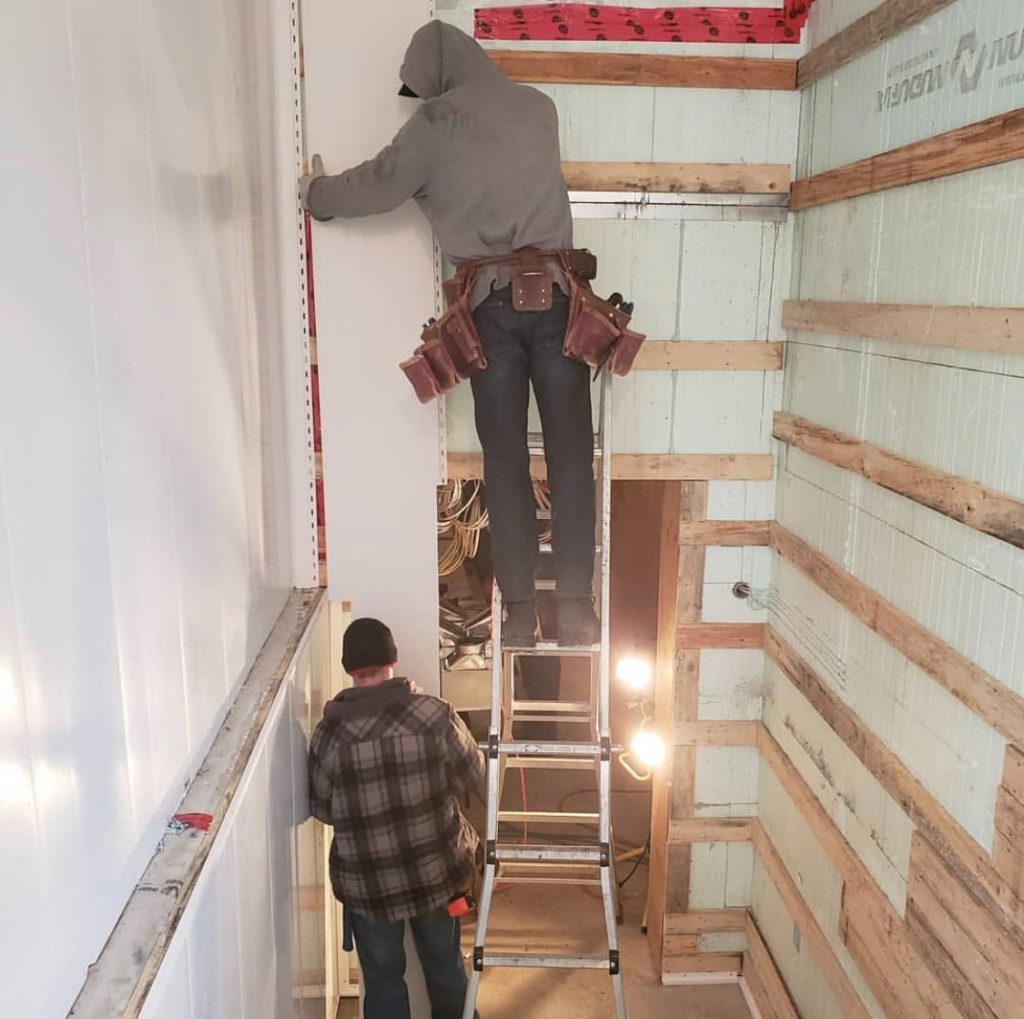 Every dairy processing facility needs optimum levels of cleanliness to ensure the quality and safety of the produced products. Plastic wall panels offer an easy-to-wash and seamless surface that can be sanitized quickly while minimizing the chances of contamination and bacterial growth. If you are looking forward to constructing a new dairy parlor or refurbishing a present building, then the plastic wall panels are worth consideration. These panels are low-maintenance, clean products with polished and bright surface ideal for covering the walls and ceilings of your milking parlor. They can help you save time by offering a long-term solution to interior wall covering that doesn't need frequent replacement and repair.
Choose Anti-Bacterial Walls, Choose Plastic Panels
How a milking parlor has maintained its environmental quality plays a vital role in the dairy industry's food safety as it might promote microbial growth in milk. The various microorganisms across the parlors can influence how dairy products taste after being produced. One way of improving its quality and taste is to cover the walls using plastic panels. The plastic panels are designed to keep up with the sanitary standards of the facility by not allowing water to infiltrate and account for mold and bacterial formation in the long run. Similarly, it ensures the right humidity level inside the environment by preventing moisture and mold growth on the surface, the primary factors behind a damp and moist environment. Good hygiene practices and good quality air followed by the right wall covering material all contribute towards the better welfare of the animals. You must also prioritize adequate ventilation to ensure the parlor environment isn't polluted. Ideal ventilation minimizes the environment's microbial load and improves dairy animals' air quality and overall well-being.
Sanitized Dairy Walls are Key to A Disinfected Milking Facility
Disinfecting and cleaning are important to keep high-producing animals healthy, like dairy cows. Proper cleaning and disinfection practices can break and prevent the disease cycle, besides reducing the pathogen level. However, despite being unique, more than one type of disinfection is required to prevent contamination. It is possible to keep your unit clean, hygienic, and highly sanitized by choosing ASTM-certified PVC panels. They boast of a pores-free surface which, instead of allowing moisture and water droplets to sit and settle, prevents them completely.
Prevent Food Wastage By Maintaining a Clean Environment
Did you know that the United States faces a global concern regarding massive food wastage, of which dairy foods account for one of the major categories? Studies show that about one-quarter of dairy products are either lost at the retail level or during production. Microbial contamination is the primary contributor to dairy product spoilage which can be prevented if dairy parlor owners are determined to keep the facility bacteria-free. Low-maintenance plastic panels are easy to clean because they don't attract dirt, microorganisms, and their pores-free surface, which resists moisture attacks. Furthermore, you can indulge in regular cleaning of your dairy parlor facility using hose-pressure pipes and other methods without considering the panels' health. Their 100% waterproofing abilities don't let them break, crack, split, warp, or split but rather stand the test of time. Soak a damp cloth in a simple cleaning solution to keep the panels clean and retain their original gloss for a lifetime.
Control Excess Humidity and Prevent Bad-Smelling Milking Parlor
With the rising and falling of temperature, the quality of milk falls. The Dairy parlor owners must be mindful of the environmental temperature to ensure the dairy products stay in good condition. A 25-65 degrees Fahrenheit temperature is considered ideal for dairy parlors. Anything beyond that might reduce feed intake in cattle, thereby negatively impacting their production. Humidity-resistant plastic wall panels are designed to control excess humidity, resulting in a foul-smelling environment.
Durable Panels Don't Need Replacement for a Lifetime
The durability of the vinyl panels gives the ultimate peace of mind to dairy parlor owners. Composed of raw-virgin-vinyl, the panels, once installed, can perform in all environments without showing signs of delamination. Unlike FRP, which discolors and peels off whenever there's a spike in humidity and condensation level, the PVC wall covering material lasts for 100 years, 4-5 times more than FRP. FRP panels only last 25-30 years, after which they need you to replace and repair them, proving a financial burden.
Installing Dairy Panels is Both Quick and Easy
When installing the dairy panels to the walls, you need not undergo stressful situations or keep your parlor closed for weeks. The entire credit for easy installation goes to the interlocking tongue and groove system. Another major reason the overall installation process takes 7-8 hours is that they don't need additional materials like adhesives, backers, etc. Most importantly, through all of this, you save 50% on labor and 40% on material costs.
Impact-Resistant Panels Promise the Finest Performance
The vinyl-made dairy wall panels are characterized by their ability to resist impacts and abuses. Dairy parlors are busy areas where there is a constant movement of animals. Active animal movement and use of various dairy production equipment can often result in accidental hits and blows, which damage the wall panels over time. This is where the waterproof vinyl panel comes into action. They can protect your dairy interior walls for a lifetime while keeping them damage-free.
Wrapping Up
Plastic wall panels can contribute to a safe and healthy dairy parlor environment. The fact that they are simple to clean is a major benefit for all the owners. Its polished, white, water-resistant surface reflects light and keeps your facility well-lit while reducing utility bills. They meet FDA compliances and are ASTM and CFIA-certified, contributing to their durability. Each panel is precisely cut with the help of a blade, so it doesn't form any bends after installation. So, without further ado, cover your dairy parlor with moisture-resistant panels and experience a dry, damp-free environment for a lifetime. Discuss your project and seek a no-obligation quote from the experts at 323-991-7507.