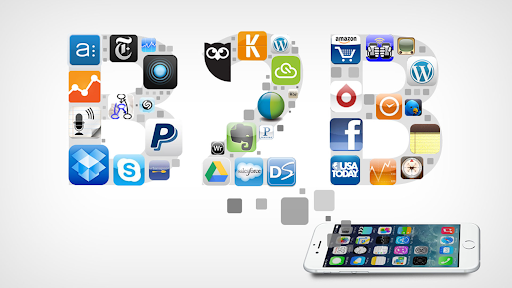 Businesses all across the world are altering their traditional methods in the digital age, with India serving as a great example. India's B2B platforms have grown into powerhouses, ushering in this tech-driven era while coordinating transactions worth millions of dollars and taking the wholesale sector into a new digital realm. These platforms have not only transformed the way that commerce operates, but they have also opened up vast new markets for businesses to explore. Without further ado, let's start looking at the list of B2B websites and apps in India that concentrate on the wholesale sector.
Anar Business App
A fastest growing B2B Marketplace Platform, the Anar Business App is quickly establishing itself as a go-to platform for modern enterprises. Dedicated to offering a smooth, online-first experience, Anar enhances B2B interactions and promotes clear, lasting business ties. Anar has ambitious growth plans, targeting to bring a million businesses online by 2023.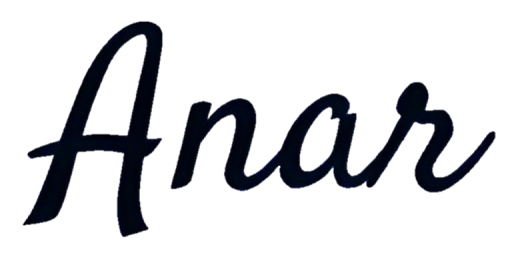 The Anar App is a one-stop hub for B2B interactions, allowing users to easily find and connect with various business entities, from manufacturers to retailers. It offers a wide range of product categories, from clothing to electronics, making product search efficient. However, its product range might seem limited compared to established competitors.
One of Anar's standout features is its dedication to improving based on user feedback. This ensures the app remains up-to-date with user needs. Additionally, its built-in chat allows buyers and sellers to communicate directly, promoting transparency and trust in transactions. 
For those interested in exploring what Anar has to offer, the app is conveniently available for download across different mobile platforms. Whether you're an Android user or prefer iOS, you can easily find the Anar Business App on Google PlayStore and the AppleStore, respectively.
Pros: 
Offers a selection of verified businesses, ensuring credibility.

Implements advanced spam protection, enhancing user trust.

Features "

SafeDeal Payment Protection

" to ensure secure transactions.

Regularly updates its features for enhanced user experience.

Connects users with over a million businesses across the nation for product inquiries and networking.
Cons:
Given the large supplier base, product quality may differ. Buyers need to research thoroughly before finalising deals.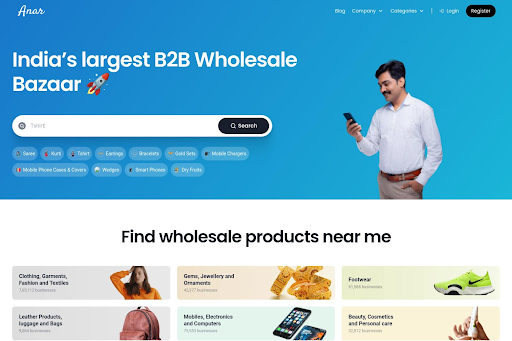 IndiaMART
IndiaMART is one of India's premier B2B online marketplaces, connecting manufacturers, suppliers, and exporters with buyers from various industries. Offering a vast array of products, from machinery to textiles and everything in between, IndiaMART has established itself as a central hub for Indian businesses looking to trade.
Pros:
The platform's niche focus ensures quality listings and makes it easier for businesses in this sector to find what they need.

IndiaMART connects businesses to a vast range of suppliers and products.
Cons:
Due to the vast number of suppliers, there can sometimes be inconsistencies in product quality and services.

While listing is free, IndiaMART charges for premium services which can escalate costs for businesses wanting to enhance their visibility.

Udaan
Udaan is a B2B trade platform, designed specifically to cater to the unique needs of Indian businesses. Founded in 2016 by former Flipkart executives, Udaan aims to make buying and selling more straightforward for wholesalers, traders, and retailers in India. By digitising the business-to-business marketplace, Udaan serves as a bridge between manufacturers, wholesalers, and retailers across various categories including electronics, clothing, and FMCG.
Pros:
The platform connects sellers and buyers from across the country, offering a more comprehensive range of products and suppliers.  

 The app is user-friendly for businesses on the move.   
Cons: 
The platform can become a highly competitive space, forcing sellers to reduce prices and compromise on profit margins.             

While Udaan provides numerous benefits, it charges for its services, which might not be affordable for all businesses, especially smaller ones.
TradeIndia
TradeIndia is a prominent B2B online marketplace in India, established in 1996. The platform facilitates trade between Indian suppliers and global buyers, offering a wide range of products across multiple industries. By serving as a digital interface for business interactions, TradeIndia has been pivotal in promoting online trade in the Indian business ecosystem.
Pros:
TradeIndia boasts a comprehensive database of suppliers, manufacturers, and exporters, making it easier for buyers to find potential business partners.  

It offers a variety of products from suppliers worldwide, including India     
  Cons:
 With such a vast array of suppliers, there can be variations in product and service quality.

As with many large B2B platforms, there's a risk of encountering fraudulent entities, although TradeIndia has systems in place to verify businesses.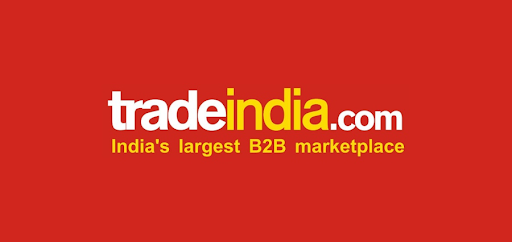 Moglix
Moglix is a B2B e-commerce platform specialising in the procurement of industrial products, from MRO (Maintenance, Repair, and Operations) supplies to machinery and equipment. Moglix seeks to revolutionise the industrial supply chain by digitising procurement processes and ensuring product quality and authenticity.
Pros:
 Moglix's focus on industrial products ensures a curated range of goods tailored to industry-specific needs.

 Its niche focus ensures on making  it easier for businesses in this sector to find what they need.
Cons:
Moglix may not offer the extensive range of products seen on broader B2B platforms.

 Industrial products can sometimes experience volatile pricing due to market demands, affecting purchase plans.
Power2SME
Power2SME is an innovative B2B digital platform founded in 2012, aimed at empowering small and medium enterprises (SMEs) in India. Power2SME acts as a buying club, enabling SMEs to procure raw materials at competitive prices by pooling their requirements and achieving economies of scale.
Pros:
Power2SME focuses on helping SMEs get raw materials at competitive prices.

The platform offers a wide variety of raw materials, catering to multiple industries like chemicals, metals, and polymers.
Cons:
If not enough SMEs are interested in a particular product at a given time, the advantage of bulk purchasing might be diminished.

While the platform is specifically designed for SMEs, larger businesses may not benefit as much from its aggregation model.
Industrybuying
Distinguished as a major B2B marketplace for industrial goods, IndustryBuying has carved a niche for itself in the domain of bulk procurement. Catering specifically to buyers in the industrial segment, Industrybuying offers a unique, specialised selection ranging from safety tools to machinery equipment, making it easier for users to locate their requirements. 
Pros:
It makes it easy for businesses to locate specific tools, machinery, or equipment.

The platform often provides products that meet specific industrial standards.
Cons:
IndustryBuying might not offer the diverse range of products found on more generalised platforms, making it unsuitable for non-industrial needs.

Its niche nature might mean fewer sellers operate on the platform, potentially limiting price competition and options for buyers.
Bizongo
By seamlessly connecting suppliers and businesses that need bulk packaging, Bizongo stands out in the crowded B2B marketplace. Bizongo's unique selling proposition lies in its comprehensive packaging solutions, covering industries from food and beverage to logistics. 
Pros:
Bizongo offers services like design solutions and supply chain optimization.

It brings together suppliers and businesses needing bulk packaging.
Cons:
Exclusively serves the packaging industry, so it's not versatile for those outside this sector.

It restricts expansion into other product categories due to its exclusive packaging focus.
Justdial
JustDial serves as a comprehensive local search engine in India, bridging the gap between service providers and consumers. Over the years, JustDial has evolved from a telephone-based service to a digital platform available on web and mobile.
Pros: 
The platform provides localised results, ensuring relevance.

It is a go-to platform for varied needs.      
Cons:
B2B features might not be as robust or specialised as those on dedicated platforms.

Given its extensive listings, there can be variations in the quality and reliability of listed businesses.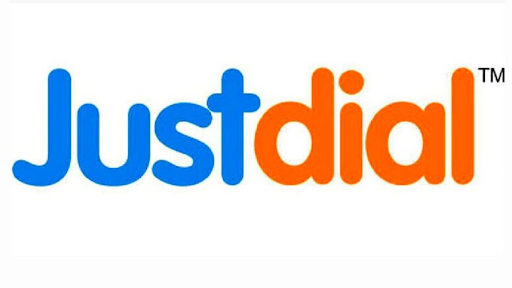 AliBaba India
Through Alibaba, Indian suppliers can tap into an expansive international market, connecting with buyers from around the world.
From textiles to machinery, AliBaba India offers Indian suppliers a space to list a wide range of products. 
Pros: 
Alibaba India hosts a variety of categories, making it easier for buyers to find products.

Easy to use interface.
Cons:
Even with verification processes in place, there have been instances of scams or fraudulent activities, meaning buyers must exercise caution.

 With its vast array of listings, new users might find the platform overwhelming and challenging to navigate.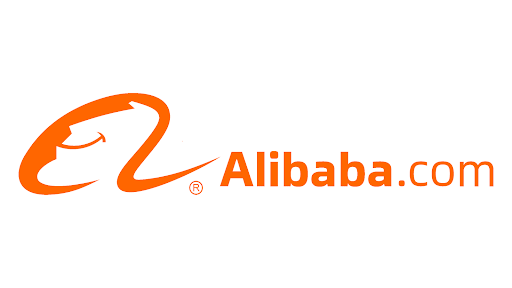 Platforms

Direct Communication

Easy to use interface

Flexible Payment

Domestic Focused

Textile Specialization

Bulk Buying Options

Anar

Business

App

✔️

✔️

✔️

✔️

✔️

✔️

IndiaMART

✔️

✔️

Udaan

✔️

✔️

Trade

India

✔️

✔️

Moglix

✔️

✔️

Power2SME

✔️

✔️

✔️

Industrybuying

✔️

✔️

✔️

Bizongo

✔️

JustDial

✔️

AliBaba India

✔️
Therefore it is safe to say that,
In the fast-evolving B2B digital landscape of India, numerous platforms provide a variety of functionalities. Yet, Anar Business App distinctly shines through with its keen focus on user experience, textile-centric features, and seamless communication avenues. While many platforms aim to cater to a broader audience, Anar Business App's dedication to the textile domain ensures a custom-fit solution for businesses in this sector. Its intuitive mobile design combined with direct communication avenues cuts through the typical B2B complexities. Though other platforms may cater to a broader audience or even have a global outreach, for businesses in the textile domain prioritising a hassle-free and intuitive experience, Anar Business App remains a premier choice.