Hairstyles are an important part of expressing one's personality and sense of style. Men's haircuts change and develop with time, much like other facets of fashion do. It's fascinating to investigate the forecasted trends and projections for men's haircuts in 2023.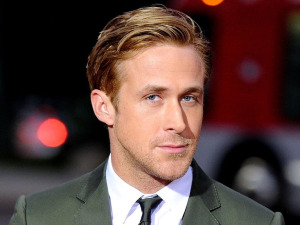 The goal of this article is to shed light on the probable routes that men's hairstyles could go in 2023 while taking into account influences from fashion, culture, and individual expression. Lordhair prides in producing men's toupees that allow men define their best selves and their style!
Natural Texture
This movement toward accepting one's natural hair texture has gained traction in recent years, and it is anticipated that this trend will continue in 2023. Men who have naturally curly, wavy, or coily hair will embrace their natural patterns and select haircuts or get hair designs that highlight their individuality rather than straightening or smoothing their hair. It is anticipated that longer hair that have loose curls or well-defined coils will become increasingly popular since they offer versatility as well as a confident and carefree appearance. Embracing natural texture also means using products that are created specifically to nourish and preserve healthy hair. This enables men to display their originality and authenticity in a more prominent manner.
Contemporary and Retro Hairdos
The world of men's hairstyles, like the world of fashion, frequently looks to the past for inspiration, and this is not an exception. In 2023, we can anticipate a revival of retro-inspired haircuts that incorporate contemporary elements. These hairdos, which were influenced by the hairstyles of the 1950s and 1960s, will give off an aura of timeless elegance and sophistication. Think pompadours with a side part, slicked-back styles, and side parts with a contemporary twist. These looks that were inspired by the past can easily be converted to vogue.
Hair Color
Creativity with different hair colors is becoming increasingly popular in the world of men's hairstyles. The year 2023 is gradually seeing an increase in the number of men willing to move outside of their comfort zones and experiment with daring hair color choices. Men are increasingly using their hair color as a form of self-expression and individuality. This can range from bold blues and purples to subtle pastels and odd shades of color. The trick is to choose a hair hue that goes well with the individual's skin tone as well as their personality, this will allow them to make a statement that is reflective of their personal sense of style.
The Environment and Natural Hair Products
It is anticipated that men's hair care will move toward products that are more natural and friendly to the environment as awareness of the importance of environmental sustainability continues to grow. In the year 2023, there is a greater emphasis placed on hair care products that are organic, cruelty-free, and sourced in a sustainable manner. Men will give more weight to firms that prioritize the use of products that are good for both the environment and the health of their hair and that also support ethical business practices. This trend indicates an increasing concern about personal well-being as well as the desire to make decisions that are aligned with living a greener lifestyle.
Cuts that are Short and Structured
Men's neat, short hair styles have always been a timeless style option, and experts predict that they will continue to be popular in the year 2023. These cuts provide a classic and professional image that is adaptable to a variety of different face shapes and types of hair. The focus will be placed on clean lines, pinpoint accuracy, and a solid framework. Buzz cuts, high fades, and textured crops are going to be the most popular short hairstyles for the foreseeable future. These classic cuts will be given a contemporary update with the inclusion of sharp edges, tapered sides, and innovative variations. This will enable men to express their individual sense of style while still projecting an air of refined sophistication.
Benefits of a Good Hairstyle for Men
The way a man chooses to style his hair can have a significant impact on his entire appearance as well as his level of self-confidence. A well-groomed and attractive hair gives a multitude of benefits that extend to all parts of life. These benefits are not limited to the realm of appearances alone.
One of the best things about neat hair for men is that it makes them feel more confident. When a person is happy with their looks, they tend to be confident and give off a good impression. A well-kept haircut can bring out the best in a person's face, match their style, and make them feel unique. This confidence shines through in social situations, job interviews, and other situations, boosting self-esteem and well-being in general.
A good hairstyle can make a big difference in a business setting. It shows that you are skilled, pay attention to the details, and are disciplined. People with well-kept hair are often seen as more put-together, skilled, and reliable by their employers and coworkers. A polished and appropriate hairstyle can improve a person's professional image, which can help with job interviews, promotions, and work possibilities.
With Hairloss You Can Wear a Nice Hairstyle Too!
Lordhair is an established business that is committed to offering men's toupees of the highest possible quality. These men's toupees provide men with a remedy for hair loss that is both natural and aesthetically pleasing. Men's toupees by Lordhair are made with a dedication to craftsmanship and invention, and are responsible for the revolutionary change that has occurred in men's hairstyles. These toupees not only help men regain their confidence but also give them a great-looking hairdo.
With our popular French lace toupee, your hariline can look unnoticeable. It offers you durability, realism, and supreme comfort.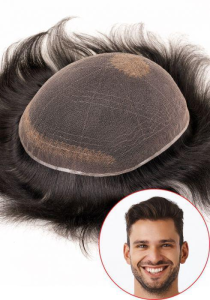 These men's toupees are for males who will wear their hair down and not brush back because injected means no knots and the hair lies flat.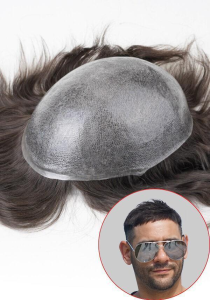 Bottom Line
In 2023, the world of men's hairstyles is distinguished by a combination of characteristics that are contemporary as well as traditional. Some of the most important trends to keep an eye out for include embracing natural texture, selecting haircuts that are short and structured, and playing around with color. You can rock your desired hairstyle with Lordhair men's toupees!